ELEMENTARY AND INTERMEDIATE DRAWING GRADE EXAMINATIONS CONDUCTED BY GOVT. OF MAHRASHTRA.
Every year our students appear for Govt. drawing examinations. Since the year 2000 we have a record of getting 100% results with good grades.
In the year 2016 in the elementary drawing examination two students secured 'A' grade, seven students got 'B' grade and in the intermediate drawing exam two students got 'A' grade and four students got 'B' grade.
Telco Kalasagar had conducted Vasant Raje Drawing competition. Many students received cash prizes for it.
Students had participated in the drawing competition organised by Camlin India LTD. Many students received gifts and certificates.
Lions Club had organised 'Peace Poster competition'. From our school five students' posters are selected for state level.
1. Naikade Mrunmayee - VI A
2. Patade Sahil - VI B
3. Joyashi Swati - VII A
4. Gajare Akash - VII C
5. Kadam Parth -VIII D
ECA-ENVIRONMENTAL CONSERVATION ASSOCIATION had conducted painting competition for 'Seed Sowing Project 2017' to bring awareness for environment among students.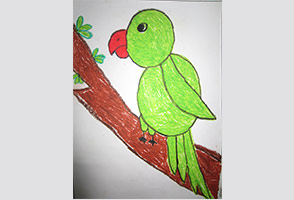 GHARE ANUSHKA- STD. SR.KG. B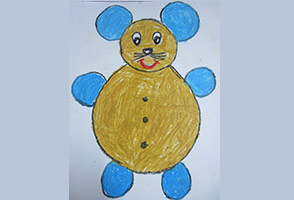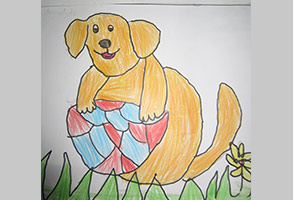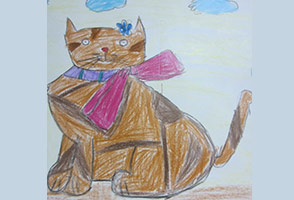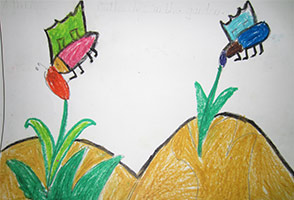 PATIL TANVI- STD. SR.KG A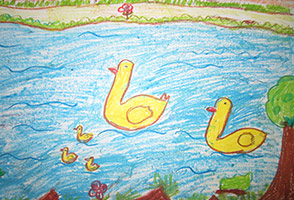 KATTIMANI PRIYANKA- STD. SR.KG C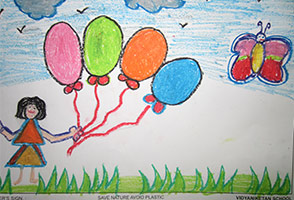 MOTE UTKARSH- STD. JR.KG E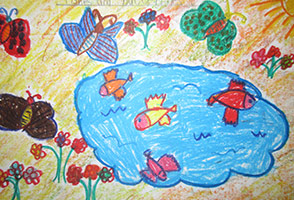 BHANGE SHARANYA- STD. SR.KG D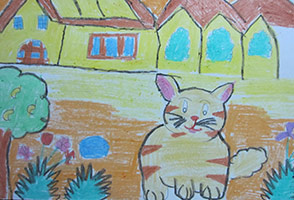 KAVISKAR RASHMI- STD. II D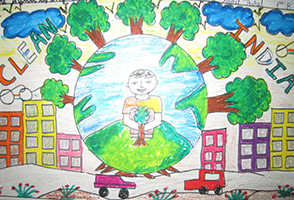 THORAT SAARISHA- STD. I B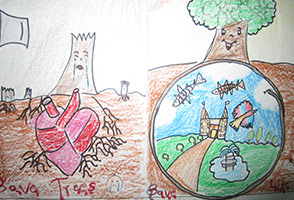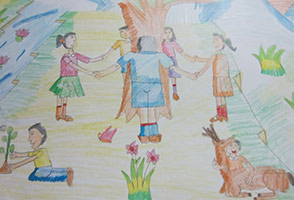 DALAVI SHALVI- STD. III C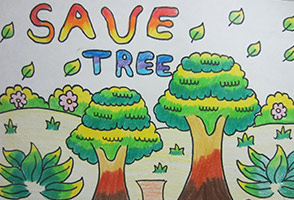 KARANDE VARNIKA- STD. II C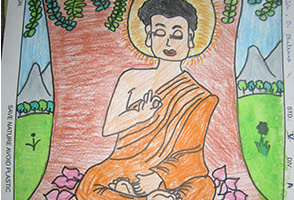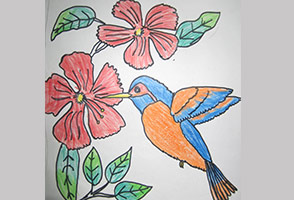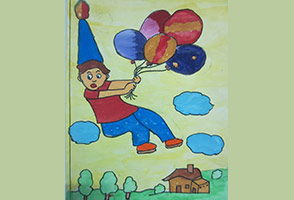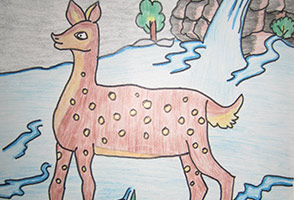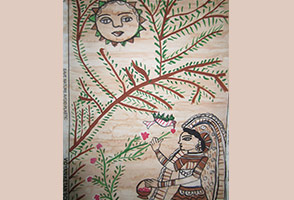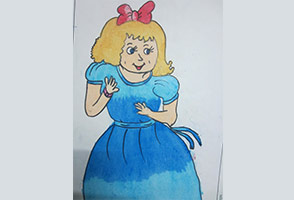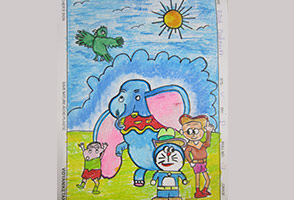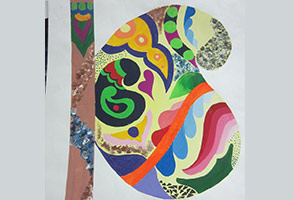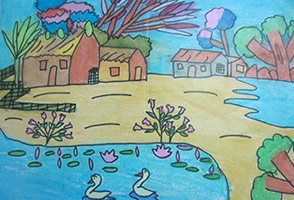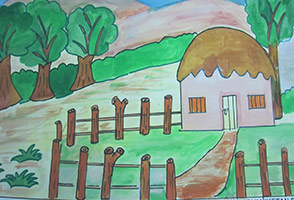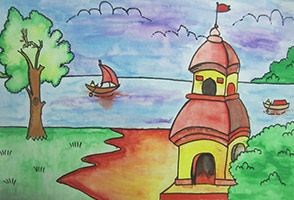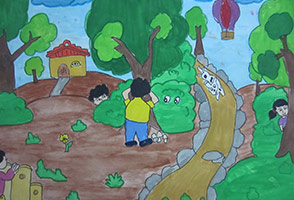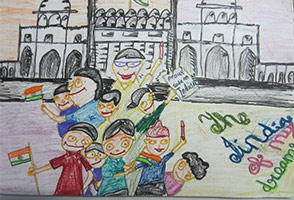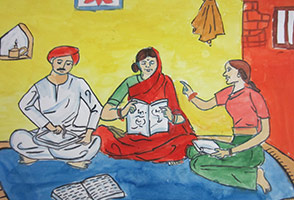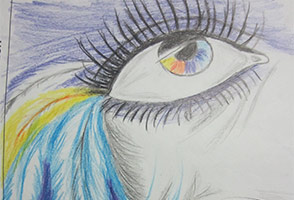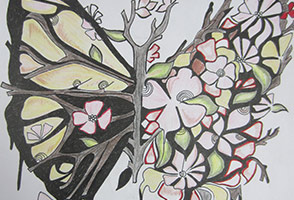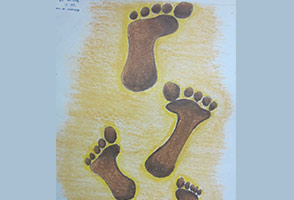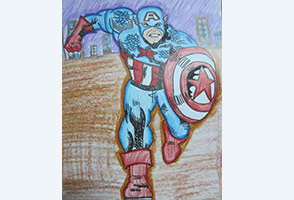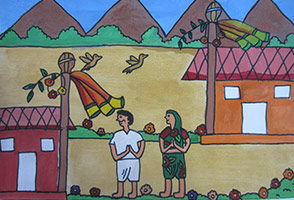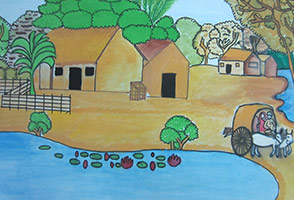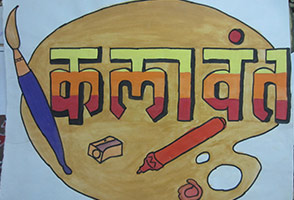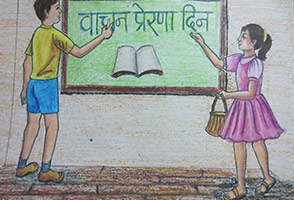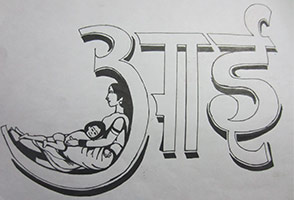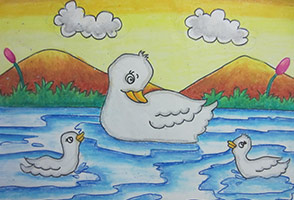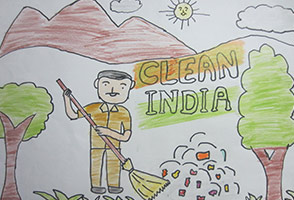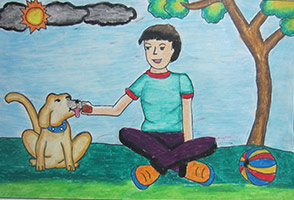 Back Page Interior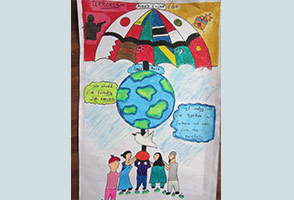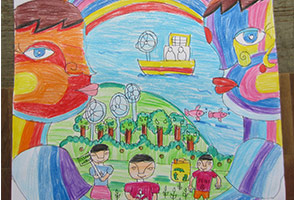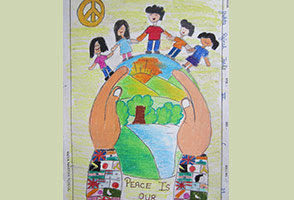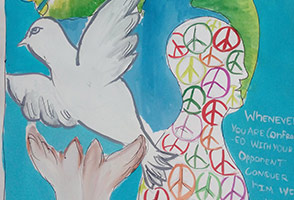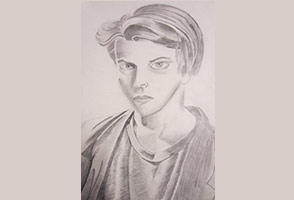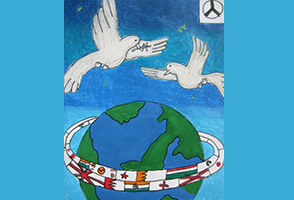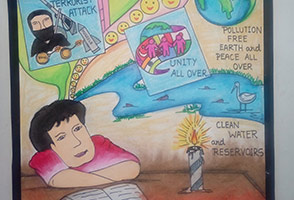 JOYASHI SWATI- VII A - 2nd Prize at Lions Club peace poster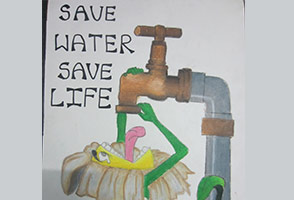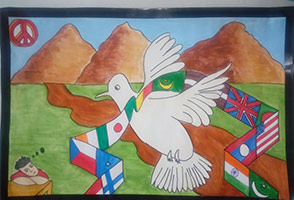 GAJARE AKASH- VII C - 1st Prize at Lions Club peace poster making competition-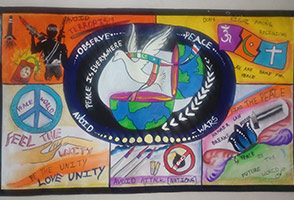 KADAM PARTH- VIII D - 3rd Prize at Lions Club peace poster making competition-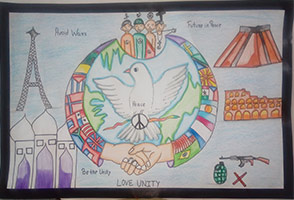 PATADE SAHIL- VI B - Consolation Prize at Lions Club Peace Poster Competition-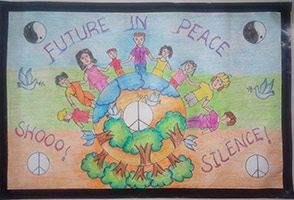 NAIKADE MRUNMAYEE- VI A - Consolation Prize at Lions Club Peace Poster Competition